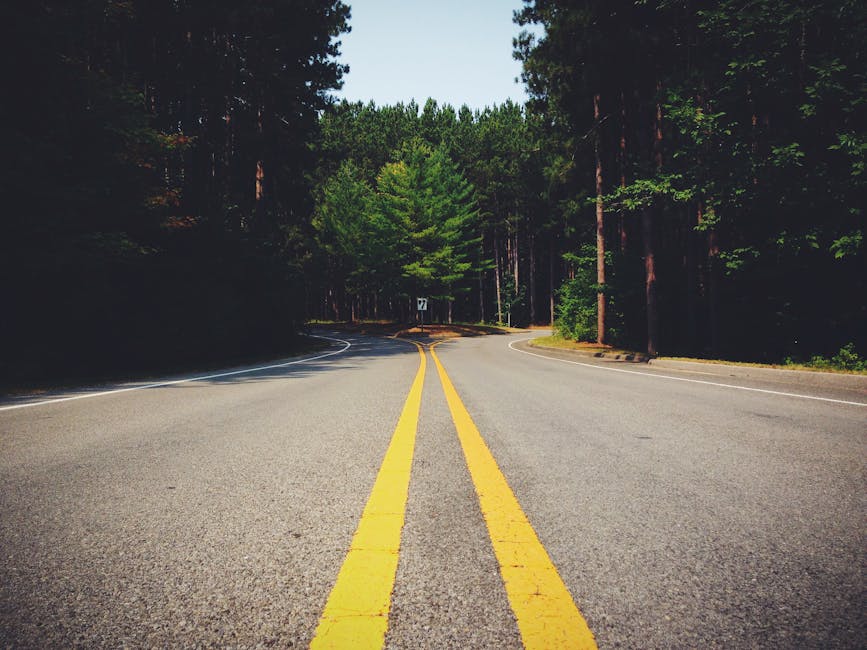 I blogged a couple days ago about feeling like there are 3 paths presented to me (regarding infertility).  The path marked IVF feels blocked off, so I haven't been giving that path much thought.  Originally, I thought the other two paths were:  "Continuing fertility treatment" and "Not continuing treatment."  Now I think that all three paths can boil down to these two options:  "Pursue pregnancy" and "Don't pursue pregnancy."
I have had a couple different unsettling conversations over the past couple months.  The troubling part of the conversations centered around a message that all the interactions shared:  "You need to be okay if you only ever have a family of 4."  I fully trust the hearts of the people that have said this.  They want my freedom.  They want me to be able to live each day without the burden of an unfulfilled desire.  And their advice seems like the right solution, but I left each conversation discouraged because the question of "How?" remained unanswered.  How do I live each day being okay if my desire is not fulfilled?  How do I surrender this desire for a child?  I have tried.  I have asked God to take away my desire.
Ultimately, only God knows whether or not our family will grow through a pregnancy in my womb.  I could pursue pregnancy and never have it happen, or I could stop pursing pregnancy and it could happen.  So how in the heck do I move forward?
I do believe that pursuing pregnancy is in alignment with the heart of God.  But how do I pursue pregnancy and still have a surrendered heart?  How do I pursue something and simultaneously be okay with it not happening?  If I was okay with a different outcome from what I was pursuing, wouldn't I stop pursuing?
Think of an athlete.  The athlete gives their best effort toward winning, but sometimes victory is not the outcome they receive.  (Ask any Michigan basketball player or fan)  Somehow they learn to live with the outcome, but they do not start to live with the outcome until they are forced to.  If they started to prepare for and embrace defeat before they knew whether or not they needed to, wouldn't they be almost destined to fail?
Those who live with good sportsmanship are the ones that bounce back the quickest from defeat.  They are the ones that are able to maintain perspective while simultaneously giving their all to win.  They do not embrace a loss until the loss comes, but their ability to cope with a loss is found in keeping the importance of the win in its proper place of importance.
Now that I have clear labels for the two paths before me, I see that it is impossible for me to take the path marked "Don't pursue pregnancy" at least at this point.  I desire another child.  I can not deny that.  I believe that the desire for a child is godly.  So until (if) God changes my heart, I will be on the path called, "Pursuing Pregnancy."  I really do not have a choice about which path I travel, but I do have a choice about whether I will be a good sport or not.
So I think I can now answer my questions.  How do I move forward?  How do I pursue pregnancy while simultaneously being okay if it never happens?  Answer:  Keeping the desire and the pursuit in perspective and not allowing it to be too important.
The path marked "Pursuing Pregnancy" is just a mini path that happens to walk congruently with greater, more important paths, namely the path marked, "Pursuit of the King."  For me, I also have other paths called "Being a good wife" and "Motherhood," among other smaller paths.  The path marked infertility is just a part of that journey, it is not THE journey.
In the same way that an athlete can not wrap his/her identity into their sport, otherwise, when the sport is no longer a path they are walking, they will walk aimlessly.
"Therefore, since we are surrounded by such a great cloud of witnesses, let us throw off everything that hinders and the sin that so easily entangles. And let us run with perseverance the race marked out for us, fixing our eyes on Jesus, the pioneer and perfecter of faith. For the joy set before him he endured the cross, scorning its shame, and sat down at the right hand of the throne of God.  Consider him who endured such opposition from sinners, so that you will not grow weary and lose heart" (Hebrews 12:1-3).
I will persevere.  I will run the race marked out for me, keeping my eyes fixed on Jesus, the One true path, so I do not grow weary or lose heart…
Please follow and like us: